Hopefully!
so i am feeling pretty good.
I will update weight in a week or so. I have gained but not for long. I promise ♥ I'm tired of expanding so! WOoT!
i was trying to take some pictures of me for fun for myspace but i think they came out dirtier than intended. Ha!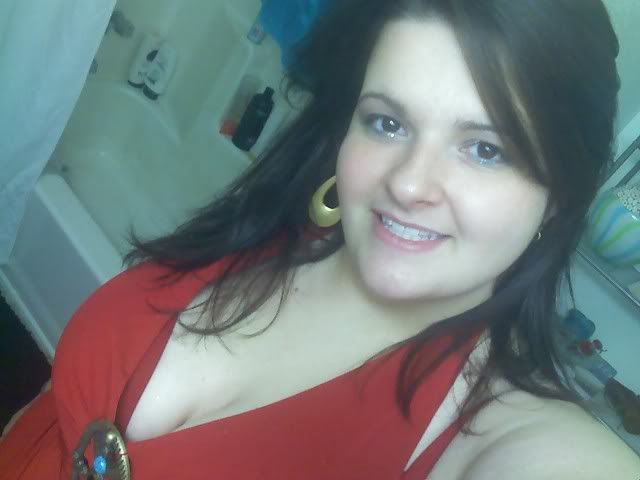 Well it makes me happy to see good angels... i am alittle surprised that i look like that second picture... weird. I have changed a lot... I've never worn a shirt like that... Neat.
What do you think?
(
Me summer 2006
Collapse
)
it's been almost two months now since i had my gallbladder removed... wow i'm so glad i will not suffer that fate again.


-

Other than that i am suffering from the i wish i could lose weight without dieting/exercising blues. Ha... is that even real?

feels like it is.

-

in other news my sister is now home and moved in... i think she is going to miserable here and i hope that she eventually feels more at home. i think the liked my two cats so i'm glad about that.

i saw jennifer tonight and she looks so damned awesome. i'm so proud of her and i'm so happy for her too!

-

I must sleep right now. G'night.
i want to lose 2 or 3 more pounds in the next week. I think i'll be pretty happy. I went to the track this morning for the first time. I did three laps so... 3/4 of a mile. I walked the first lap and then on the second and third i walked the straights and i ran the curves... i like running on the curves better than the straights... and i would like to get to where i can run the straights AND the curves! Heh... in time... due time... blah.
Current Mood:

wishing for sleep


And so far... Eureka!

Drew is the cat... is fat and getting more rotund by the second. I bought the cats a continuous feeding bowl... bad idea for the glutton. i guess like mother like son? i have been eating semi-junky lately. That's ok though... i have been working and doing other stuff so yeah.

I'm not worried.

Good day for sleep. I have to finish up something today... i know that sounds random... i have started doing so many things and have yet to finish anything... heh...

Family Guy always makes me laugh.
So we've been rearranging stuff non-stop trying to make it all fit.
Current Mood:

blah
Hmm.... this is a pictureography...


I had a weird day yesterday so very trying.

-

Weighed in lost some more weight woohoo.

Debbbbbbbbbbbster.
I'm bored.